Le Piantagioni del Caffè had been featured by Forbes magazine as Italy's premium coffee roaster in the coffee category! This is not a paid advertisement but a selection made by Forbes.
This distinction is given along the top 100 premium Italian food producers and wineries they select to highlight in their magazine. Below is the translation of the original script.
Our idea, which dates back to the 90s, proposed that we should have an entire range of fully traceable coffee. This was considered bold and profoundly innovative at that time.

That is the only way we could do, to obtain the highest quality and maintain consistency from every crop, in every harvest. To do this, we decided in those years, to do research and control the raw material (green coffee in this case) directly in the country of origin.

Building direct relationships with producers is important. They get to know us and they learn to recognize our exact requests. After that, we moved to Livorno (Tuscany). In our roastery, we paid the most detailed attention to all our processes. We committed with our heart full of passion and remained absolutely serious and demanding at every detail.

We reviewed and optimized the expression of the selected green coffees we had. Tried to understand if they are more suitable as an espresso or filter roast, and whether the coffee should be blended. We use a "post-roasting" method, which is to blend after roasting to achieve the best possible expression. That has thousands of possible combinations. All the coffee we used were always traceable, which helps us to monitor its consistency. We also review if the coffee is better expressed by itself as a single estate. For the last step, we devote ourselves daily to cupping every coffee we produced. Only after this, we can be assured and guaranteed that our coffee is of our expected quality and consistency, which must also match what we expect at the organoleptic level.

All this requires nothing short of an infinite amount of passion and dedication every day. It's the pillar of our corporate strategy, and we eventually formed a valid team of competent specialists among us.

KEY PERSONALITIES IN THE COMPANY
Enrico Meschini, born in 1951, represents the 4th generation of a family of coffee which he spearheaded.
After his studies of Natural Science, he joined the company in 1986 and decides to devote himself to the creation of a product. This product in his opinion has to be something that should make him proud and should be of such high quality that the product sells by itself. A desirable product that can be sold without much sales effort. Since the 1990s, he dedicated himself entirely to single estate coffees of the highest quality, also known as Specialty coffees.
A visionary and also the pioneer in this sector. He persevered in his idea despite the fact that the consumers market, until a few years ago, was not ready for such particularly high-quality coffees that are carefully selected directly in the countries of origin.

His daughter, Prunella, a Molecular Neurobiologist and his son-in-law, Lacopo, a graduate in Economics, joined him respectively in 2011 and 2012. Enrico, Prunella and Lacopo represent the three faces of today's company whose cardinal principle has remained unchanged and is represented by the willingness to achieve quality in all respects. All three together they represent the founding characteristics of Le Piantagioni del Caffè. A combination of craftsmanship using modern scientific methods, management skills to form the most competent team and – above all – pure passion and energy!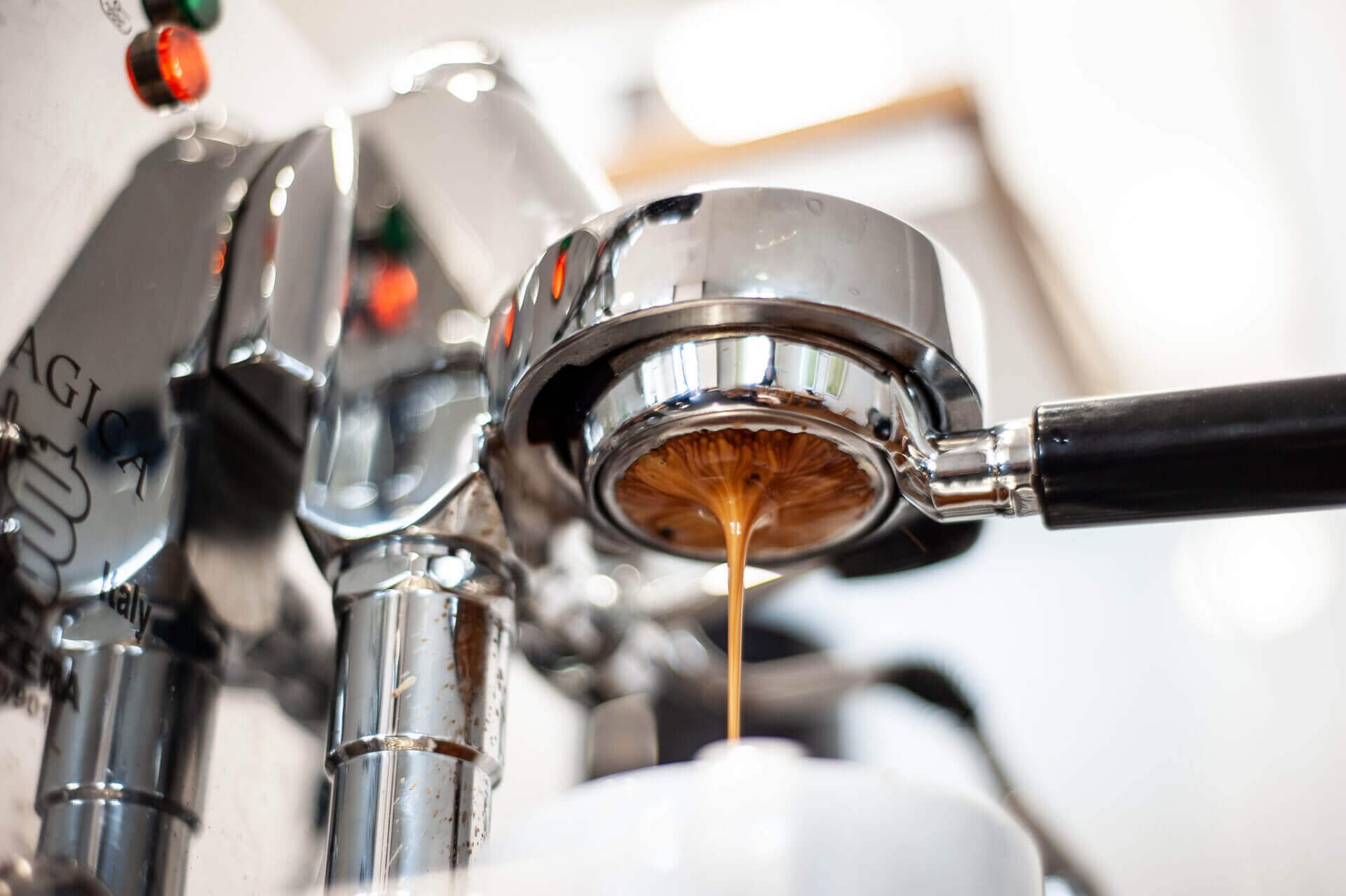 On days when we have a bit of free time, we choose to celebrate with our community. Feel free to come for our Free Coffee Day, enjoy a cup of coffee from us for free. At Fine Coffee Company, we believe in the power of connection and keeping our passionate team active. Is everyone welcome? Yes, we are a socially friendly breed, but please note that it's