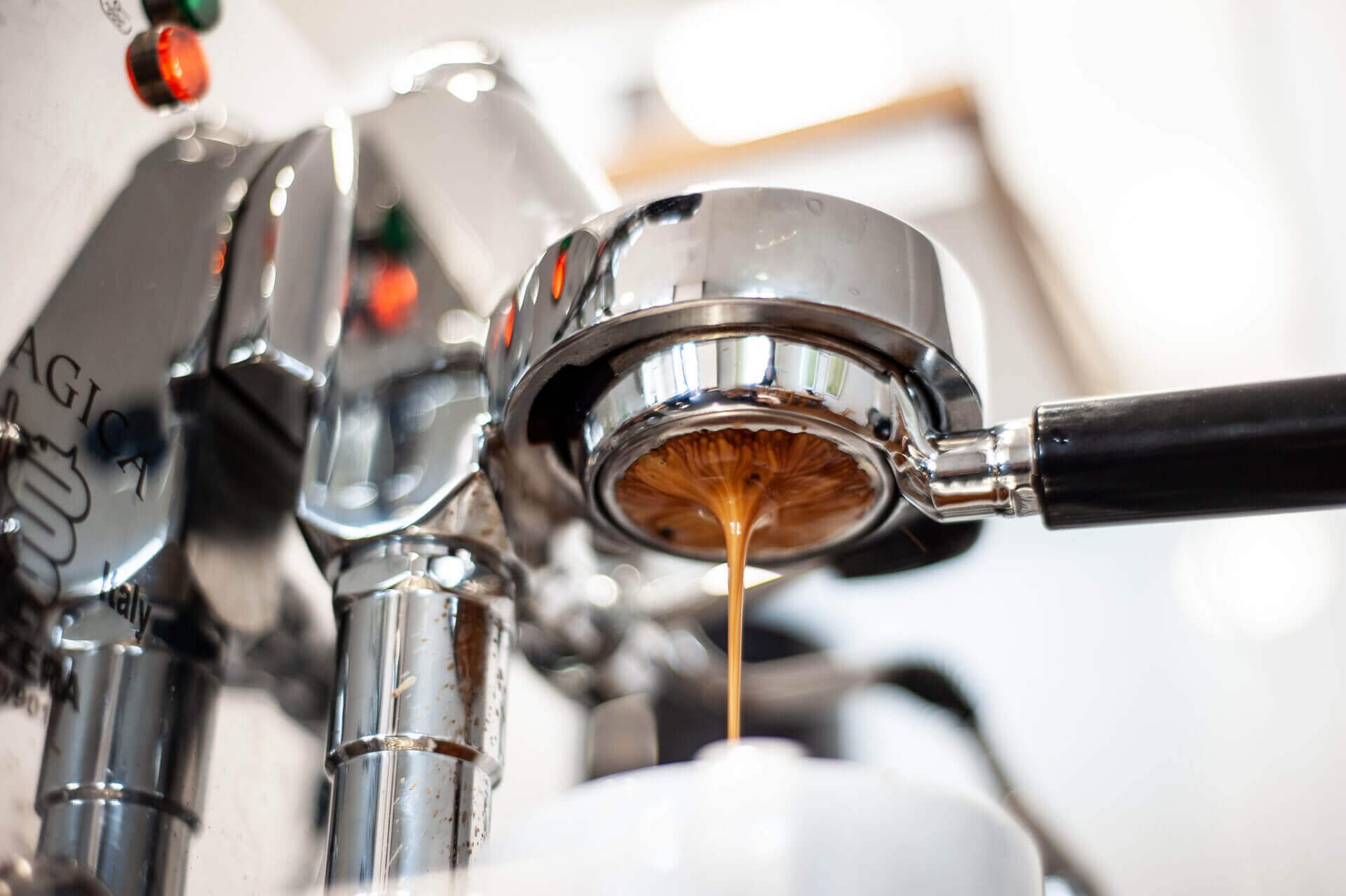 Sometimes we have so much coffee, we will like to give them free and conduct some taste test research.
Feel free to come for our Free Coffee Day, enjoy a cup of coffee from us for free.
At Fine Coffee Company, we believe in the power of connection and keeping our passionate team active.
Is everyone welcome?
Yes, we are a socially friendly breed, but please note that it's only available on the stated dates and times.
If we are not coping well and did not give you the attention, we apologize in advance.
This is an office, and there isn't much sitting as we will only limit the area to the 300 sqft showroom area, so we may provide takeaway cups.
When is it available?
You need to come back from time to time to check this page.
Next event: 17 October 2023 12pm to 3pm

What is served?
Double shot espressos and long blacks. The choice of which blend is being served depends on what's available.
Usually, it will be an Italian medium or dark roast.
Any milk recipes?
Unfortunately, no.
Is it free of charge?
Yes. 100%.
Can I use the machine myself?
If you are curious and think you can handle it, you are welcome to use it.
How can we return the favour?
We will ask you some questions regarding our coffee and we will want an honest opinion.
Namely:
How well do you like the coffee
Is it too bitter?
Is it too acidic?
But if you are willing, you can post on Facebook or any social media and tag #bezzeraexperience as well as tag us with @finecoffeecompany
We would love to see that you are pleased and leave us a Google review, that's very meaningful to us.
What not to do?
Do not dirty the place.
Can I reserve a slot?
Unfortunately, no and not necessary, but you are welcome to let us know you are coming using the Facebook Messenger.
Can I ask some questions first or after coming?
Yes, head to our Facebook and message us.
Or email us at info@finecoffeecompany.com
Who are we?
We are just ordinary honest folks running an Italian coffee equipment and coffee wholesale company.
Can we collaborate on some events?
Email us at info@finecoffeecompany.com and let us know your ideas.
What's the address?
Fine Coffee Company
100 Pasir Panjang #04-09
Singapore 118518
There's underground parking.
We are about 300m to 500m from Pasir Panjang MRT and Labrador MRT.