Table of Contents
Worth purchasing an espresso machine?
Inflation hits everywhere, including the cost of daily coffee. As many resorts to cutting their daily expenses in every possible way. We found an unusual trend of offices and households spending thousands of dollars on getting their coffee machines. The best coffee machines' sales have tripled yearly in the past three years!
What has spurred their thoughts to spend an extravagant amount of money to purchase a coffee maker at such times of uncertainty?
Types of coffee drinkers
There are two main types of coffee drinkers. The first will prefer an exquisite cup of the highest possible quality through definitive controls on every parameter. The temperature, pressure and duration of extraction are all controlled accurately. This is only possible through the use of very specialised espresso machines. Given that coffee has almost a thousand aromatic molecules, one of the few that has the most in common ingredients. Coffee can come out differently when extracted in different ways. The concentrated espresso can be made into other beverages such as latte or cappuccino.
The second types of drinker are those who practically take coffee to replace water. They prefer the coffee in a bigger cup with quantity. They are normally known as filtered coffee. Given this low barrier of entry, more cultures have been accustomed to filtered coffee drinks than espresso based. Quality can be improved by controlling the duration of extraction and temperature control. The coffee is usually prepared using simple apparatus with filtration or diffusion methods.
Good coffees versus good equipment, which is more important?
Good coffees can only be articulated well with proper pressure, temperature and flow rate control. You can obtain the best specialty coffee beans, but you cannot capture all the flavours fully without the correct parameters. Instead, you bring out more unpleasant astringents that can overwhelm the aromatic profiles.
Some machines may appear to make an espresso or be able to froth a latte. But you can't determine how well the flow or temperature was controlled until you taste and realise it's very different from what you would expect from a cafe.
With the proper equipment and everything right, you can make coffee costing 10 cents to taste like $10. If things are incorrect, your $10 specialty coffee can taste 10 cents.
Recommended coffee machine for home use?
If you are looking for filtered coffee, you only need a kettle that boils water to the correct temperature. A specialised pot that can hold the coffee powder for diffusing to release the aroma while keeping the remnants from getting into the drink.
If you are going for a properly made espresso, you will need a specialised espresso machine that controls the required parameters very well. Many domestic machines claim to be doing the job, but they can rarely do it well. More can be known from this article. The Expert's Guide To Buying Coffee Machines
Recommended office coffee machine?
It's found that offices with coffee solutions offer better efficiency in their staff, so it's no wonder that coffee stations are always a part of big offices. After all, Luigi Bezzera invented his first espresso machine to keep his staff from going for coffee breaks too frequently.
The three most common coffee solutions used in Singapore, the USA and most parts of Europe.
Vending machines
Automatic coffee machines
Coffee capsules machine.
Vending and automatic machines can be very filthy and require thorough cleaning of the milk dispensers. They also have a high start-up cost, almost equivalent to professional machines. The coffee produced is always deemed inferior to cafe quality. That's why you still see that staffs go out to get their coffee rather than take the free coffee from the pantry.
Coffee capsules cost from $0.76 for a shot of approximately 5g to 6g coffee from Nespresso. It is a solution for convenience and was very popular with heavy marketing. Most offices did not continue the subscription for long, given that the cost is great. And they still taste far from a cafe cup.
Coffee solutions using coffee beans are always the most preferred. They give not only the best quality but also the best value. A bag of a popular coffee used for Caffè, like Arcaffè Margo is $28.50 for a kg. If you were to use a professional espresso machine, you could produce an Italiano cafe quality with 7g of coffee, that's approximately $0.20 a cup.
To use coffee beans, the best solution in terms of convenience is to use automatic coffee machines. Brands like Jura and Delonghi were very popular for this purpose, but more are going to professional machines like the Bezzera. The problem with using professional machines is some basic training is required, but once the staff can handle them, there's no going back to automatic. The cost of running and the quality of extraction make the machines irreplaceable.
It's not surprising that many executives find making espressos from a proper espresso machine enjoyable. A small break of therapeutic moments or to engage with their co-workers for a tighter bond. The benefits are definitely not anticipated for most initially, but they could reach deeper than expected.
This explains why some offices with large consumption levels even hire a barista to manage their coffee stations, and this trend is gaining traction. The impression from your clients to see a cafe's quality coffee served to them these details do etch a memorable impression.
Even in small offices, users usually start to drink more cups. Slowly but surely, their cost will usually break even in a few years.
Why are more offices and homes buying expensive espresso machines?
Contrary to what most people believed, it's easier to handle and make an espresso with a professional espresso machine.
What if we tell you that the time to grind the coffee and pull an espresso can be as fast as less than 2 minutes. For trained hands, it takes less than a minute. Daily cleaning also takes less than a minute and involves flushing the brewing chamber, known as the grouphead. If you need to make a latte, it will probably take another minute to froth the milk.
Most of the time required is waiting for the machine to warm up, which doesn't need special preparation.
And what you can get is always absolute quality, comparable to the coffee you pay many bucks at your favourite cafe.
Many users prefer to start with making filtered coffee. The start-up cost is little, and users usually assume that making coffee can't be more difficult than pouring hot water over the coffee. It's simply not so simple. The temperature of the water, how much and how fast to pour. Each of the variables can have a direct impact on the result. One wrong step and you will be pulling fewer flavours and more undesirable astringents.
The actual cost people spend is time and quality. Filtered coffee needs a lot of manual control and attention from the user, with more room for error. The water temperature must be measured accurately for consistently pouring onto a bed of coffee. Cleaning may involve separating the dispensed coffee remnants from the filters, which is cumbersome.
If one is for an office, requiring many consistent cups simultaneously. Or a family going for a good cup of coffee to start their day, a professional espresso machine will bring greater delights and many memorable moments.
Where's the cost saving with such an expensive espresso machine?
It can't be just an improvement in quality that push people to splurge on a professional espresso machine. So what is it?
That is the golden question that has bewildered us. We have interviewed a few users to find out. What benefits made people willing to part thousands of dollars on an extravagant kitchen appliance?
The best coffee machines in the market are the same machines used in cafes but downsized to tabletop size. Such as the Bezzera, as seen on our webstore. Bezzera was the inventor of modern espresso machines.
These premium coffee machines could be installed in any environment using normal home plugs without any special requirement for power or water connections. The machines have an internal water tank, so you do not need to plumb them in. It's plug-and-play and easier to set up than a traditional commercial machine requiring plumbing and electrical work.
Such professional machines are mostly made with solid metal, easily weighing 20kg and above. The espresso machine is made of mainly pure copper, brass or material of the finest quality that qualifies them to be food safe. Using the same professional components that are used in cafe machines. This tells you one thing. They are made to go through a lot of rough work and are likely made to last. They are also very serviceable to keep them working for as long as you need.
And this also tells you that these machines could be resold when you no longer need them and could always retain a certain value. The demand for these machines never ends with seemingly no lack of buyers. It could be sold to a restaurant, an office or anyone in the market for an espresso machine.
Given that the machines are made with so much metal and are handmade, the prices of these Italian gear are adjusted once or twice annually. The last few years saw an average of about a 5% increment yearly. A few of our users bought the popular model from Bezzera at $1799 a decade ago, sold it at $1400 and recently upgraded to a higher-end model. In the worst case of the condition, the user could always trade in the machine and retain a specific value of what he spent.
Some users or office managers deem the coffee machines are only temporarily rented. The cost and quality they received paid back the cost by itself.
Summary
The trend for premium espresso machines, like the Bezzera, has increased from higher user expectations. Users no longer contend with the run-off-the-mill quality from vending, capsules or automatic machines.
Users start to recognise the actual cost of value and see that the upfront cost for a professional machine can be recovered as they could retain a higher resale value when they upgrade or no longer need them. Co-workers also find making coffee in professional machines a pleasurable experience and an opportunity for better communication and engagement.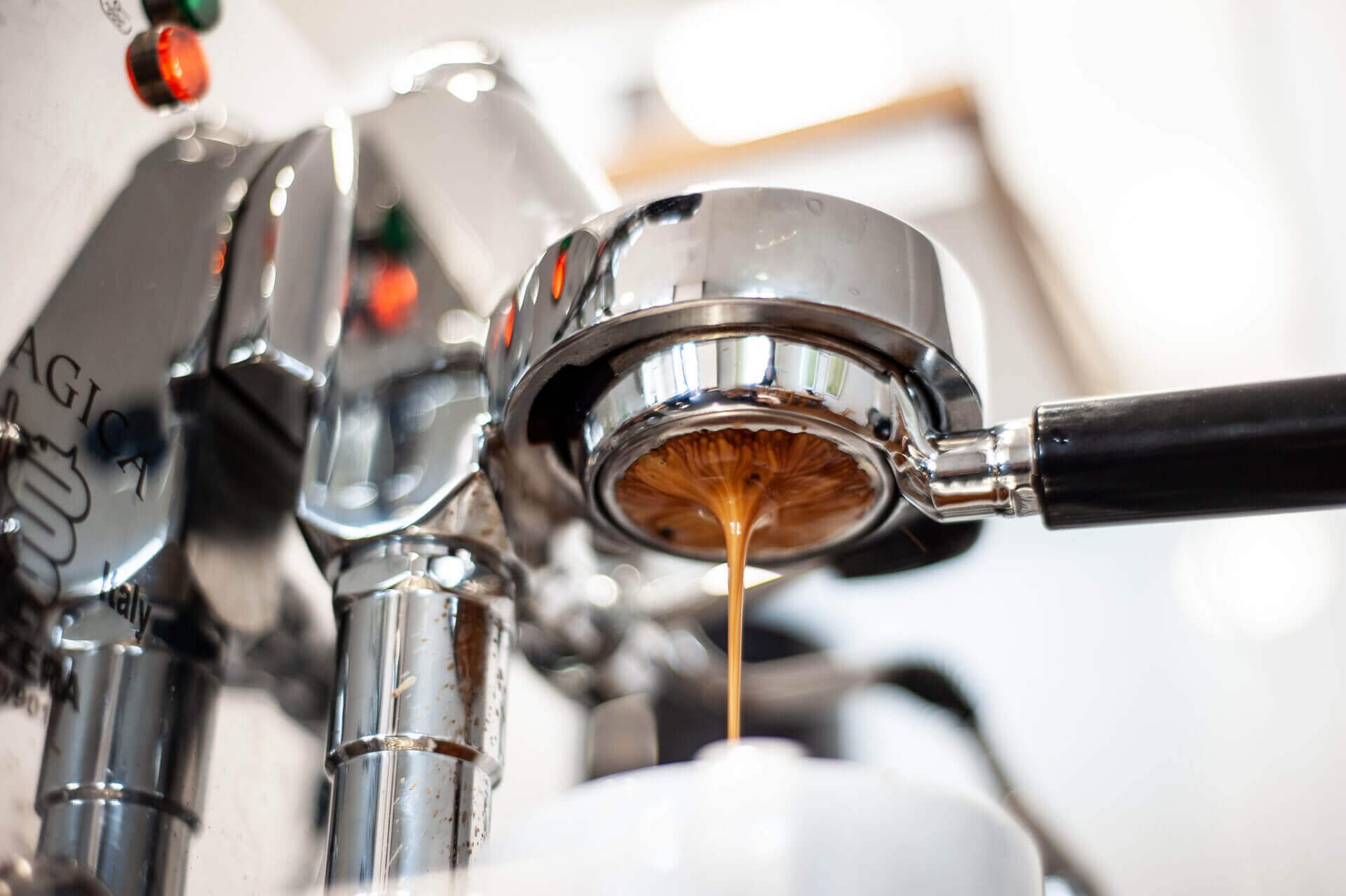 On days when we have a bit of free time, we choose to celebrate with our community. Feel free to come for our Free Coffee Day, enjoy a cup of coffee from us for free. At Fine Coffee Company, we believe in the power of connection and keeping our passionate team active. Is everyone welcome? Yes, we are a socially friendly breed, but please note that it's
WANT TO KNOW MORE?
Looking for the best coffee machines?
Check out these coffee machines from the longest-standing espresso machine company in Italy.
Who has Forbes rated as the best coffee from Italy?
Only one clear winner from a legend. Who is also the international Judge for the Cup of Excellence event, known commonly as the Oscars of Coffee.